Newspapers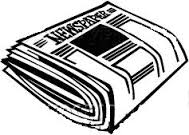 The Cairo Bulletin, 29 Jul 1876
The communication of Mr. E. C. Pace to the Globe-Democrat concerning the aged twins, Joel and Joseph Pace, of Mount Vernon, Illinois, has brought out Mr. W. F. Hopkins of Makanda, who contrutes the following item in regard to James and Joh Kerr, twins of Makanda, Jackson county: "James and John Kerr, twin brothers, residing in the vicinity of Makanda, if they live to see their birthday in this Centennial year, will be ninety-six years old. They are both in possession of giant frames, and if no disease sieze upon their vitals, will, in 1880, celebrate their one hundredth anniversary. John, who boasts of being six hours the oldest, has over seventy descendants, in the way of children, grandchildren and great-grandchildren; James something over forty. They have fought through every war that the United States has been party to during this century, beginning with the war 1812, and closing with the Mexican war of 1847. John's wife died in 1873; and, not being contented with single life, he was again married in 1875 to a widow lady by the name of Graham, who is about seventy years of age. Both make a living by the sweat of the brow, John being a farmer of no ordinary means.
The Cairo Bulletin, 18 Feb 1904
Fire broke out about 8 a.m. in the residence of Peter Becker, of Makanda, and is burning with unabated fury. The wind has fed the flames so much so that practically all the west side of the village may be swept away.
The Becker residence is valued at $2,500, the Ingrham mercantile establishment is valued at $5,000; the Izri Hagler store, value, $3,200, have been destroyed and also the Hopkins Hotel, valued at $4,000. Up to noon the flames had not been arrested. It is believed the loss may readh $30,000, with but little insurance.
Later - The fire burned itslef out shortly after noon, after consuming in addition to those previously mentioned, the residence of Peter Becker, James Gurley and George Seil. The total loss is sestimated at $30,000.
The Cairo Bulletin, 15 Mar 1904
The April grand jury as drawn for service is as follows; E. N. Cochran, Elk; Ed. Barringer, Vergennes; J. N. Perry, Ora; Wm. Finn, Bradley; L. M. Breeden, DeSoto; D. W. Bost and Jesse Clark, Somerset; John Levan, Levan; S. A. Miller, Kinkaid; Alex Hubbard, DeSognia; George Marvin and Webb Laney, Carbondale; John Dixon, F. P. Parish and Will Held, Murphysboro; A. L. Sander, Sand Ridge; John Bradshaw, Fountain Bluff; T. C. Pickett and W. A. Hagler, Makanda; G. W. Fletcher and F. F. Brown, Pumma; C. Goodwin, Grand Tower.
The Cairo Bulletin, 17 Mar 1904
Makanda - ... A. R. Vancil has sold his fine farm of 88 acres four miles east of town. Consideration $1,700. Mr. Vancil and family will move to Denver, Col. They will leave for their new home April 5. Harry Row is the purchaser.
Carbondale - ... Mrs. Joseph H. Ashman, aged 39 years, residing near the Pleasant Grove church midway between this city and Murphysboro, died at 6:39 this morning of pneumonia. The funeral wil probably be held tomorrow from the Pleasant Grove church. ... Dr. and Mrs. J. S. Lewis and family have returned from Goleonda, where they were called owing to the death and burial of Dr. Lewis' mother. ... George I. Tripp, of Makanda, and Miss Nora H. Minton, of Boskydell, were granted a marriage license yesterday. ...
The Cairo Bulletin, 29 Mar 1904
Carbondale - ... John Bayliss, who has been employed in the grocery establishment of M. E. Howell and R. E. Halliday & Co., resigned Saturday night and is succeeded by Marshal Hopper. Mr. Bayliss left today for a brief visit in Herrin, after which he will go to Kansaas City to make his future home. ... O. A. Harker Jr., was in Makanda today in the interest of the candidacy of his brother, Geo. M. Harker, for state's attorney. ...
The Cairo Bulletin, 04 May 1904
Carbondale - A sensation was caused by the announcement that Harry Temple and Miss Grace Marshall were married in Murphysboro March 26, and that the event was kept a secret till now. The bride has been a popular school teacher and the groom is a student of the Normal school, where she had gone to better qualify herself for school work.
Makanda - Allie, the 16-year-old son of Jas. T. Stafford, of Cobden, while trying to board a fast moving south bound frieght train last Friday night fell under the cars and his right elbow was frightfully mangled. ...
Peter Becker went to New Orleans Saturday on business for the National Life Incsurance company, ...
Ell Mull, of Cobden, was a business visitor in Makanda Monday.
Mrs. Alexander Beecher, of Buncombe, returned Monday from a visit to her daughter, Mrs. Judge Willard F. Ellis, of Murphysboro.
Mr. and Mrs. Harvey Foley, of East St. Louis, came down on a visit to Mrs. Foley's parents, Mr. and Mrs. J. H. Sheppard. Monday they went to Creal Springs for a visit with Mr. Foley's father and mother, Mr. and Mrs. Virgil Foley.
Mr. and Mrs. Harmon F. Whitacre went to Carbondale Sunday evening for a visit to their son, Dr. Newton Whitacre.
W. V. Sanders, of Williamson county, was at Anna visiting his brother, Dr. D. R. Sanders, last week.
W. A. Furgeson is expected home this week. He has been in Louisiana the past sixty days. He came here at this time to look after some of the details of the work on his big cut stone block now under construction three years and over and which we undersrtand will be ready for occupancy about September 1st of this year.
Shipments of asparagus are heavier this year than ever before in history of Makanda. ...
The Cairo Bulletin, 28 Sep 1904
R. S. Henley of Portland, Oregon, who has not been in Dongola for thirty years, and Jas. H. Henley of Shelbyville, Tenn., whose last visit here was forty years ago, were the guests of their brother, T. N. Henley, here Thursday. They were joined by another borther, A. M. Henley of Anna, and departed for Makanda Friday, wehre a reunion was held at the home of W. S. Henley about three miles east of town.
Later - W. S. Henley of Makanda died suddenly of paralysis Monday morning.
The Cairo Bulletin, 30 Nov 1904
Dongola - ... Miss Lulu Mann spent Thanksgiving with relatives near Makanda. On her return she was accompanied by Mr. Florence Green of Cobden. It has leaked out that the couple have been married since the fifth of November. Miss Mann is a teacher in the public schools at this place. ...
The Cairo Bulletin, 13 Feb 1905
To accommodate the public of Makanda and vicinity, R. H. Miller, one of the leading farmers of near Makanda, has opened a first class private bank, says the Murphysboro Republican Era. Mr. Miller has resided near Makanda for about forty-eight years and has the confidence of every one who knows him. He is a thorough business man and the bank will be a grand success. One of the principal features of the bank will be the excellent cashier who will be Mr. Miller's son, Ernest. Ernest Miller is beyond the average for business ability and is much noted for his integrity.
For about one year he was employed in the Jackson State bank of Carbondale and it was here that he first proved himself as a young man capable to do the work in a bank.
He is a graduate of Gem City college and was bookkeeper for a large box factory at Ullin, Ill., for a number of months.
The bank was opened for business February 8th in the new Ferguson building located on the east side of the Illinois Central tracks. This building is one of the best structures in Jackson county and the people of Makanda shoudl rejoice over the fact that such a bank has been opened by such competent people.
The Cairo Bulletin, 24 Dec 1909
Mound City - ... Mr. Guy Rodman of Vancouver, B. C., spent Wednesday with his aunt and uncle, Mr. and Mrs. W. R. Rodman on High street. He was accompanied here by his brother, Mr. Everet Rodman of Makanda, who spent a few hours in the city. ...
The Cairo Bulletin, 17 Aug 1912
The following marriage licenses were issued during the past week: Herman Shadowen, Makanda, Essie Acklin, Makanda; James Burgess, Dongola, Clara Leonard, Dongola; Chas. A. Eader, Anna, Ora Henderson, Anna; Orley Menees, Lick Creek, Letha Williams, Anna; Calvin Blessing, Makanda, Margaret Harbaugh Dobden; Chas. Ray, Anna, Maggie Winters, Jonesboro; Burl B. Moss, Jonesboro, Minday Winn, Jonesboro.
The Cairo Bulletin, 10 Sep 1912
Anna - The following marriage licenses were issued last week at the court house: Luther D. Anderson, Anna, Laura A. Treece, Anna; Guy Terry Goreville, Bertha Ollis, Goreville; John Koss, Makanda, Rosa Sanford, Makanda; Chas. V. Grable, Cairo, Minnie Mowery, Dongola; Fred Brewer, Carbondale; Issa Barringer, Wayside, Bertha A Tripp, Wayside; Roy Reynolds, Reynoldsville, Helen Lightner, McClure; Jesse H. Bizzel, Anna, Kitty English, Jonesboro; Lewis S. Schumacher, Anna, Emma Hunsaker, Cobden; Harry Piersol, Cairo, Georgia Smith, Anna.
The Cairo Bulletin, 18 Jan 1913
Mrs. H. S. Antrim, Mrs. J. D. Ladd and Miss Nell Loftin lest yesterday for Makanda, where they will attend the golden wedding anniversary of Dr. and Mrs. F. M Agnew.
The Day Book, 25 Mar 1913
Anna, Ill. - Fifteen persons killed in Makanda, Ill., near here in a cyclone which struck the village last night, according to dispatch just received here. A fast freight train on the I. C. Ry. was blown from the track and 25 heavily loaded cars were dumped into the ditch.
The Cairo Bulletin, 29 Apr 1913
Dr. J. J. Rendleman was called to Makanda yesterday on account of the critical illness of his father, M. Rendleman.
The Cairo Bulletin, 11 Jan 1914
Cover - Died Jan. 19, Mrs. Mary A. Cover, aged 42 years, at family residence, 4011 Sycamore street, Cairo. Funeral services will be conducted by Rev. W. J. Henry, pastor of the Church of God, at residence Sunday, Jan. 11, at 12 o'clock. Funeral cortege will leave residence at 1 o'clock p. m. for Illnois Central passenger station. Interment at Makanda, Ill. No floral tributes. Friends of family invited.
The Daily Independent, 25 Jun 1936
The Independent Congratulates
Mr. and Mrs. Lionell Glass on the birth of a daughter, Carol Jane, born Saturday at St. Andrew's hospital. This is the first child in the family, Mr. Glass is a son of City Clerk and Mrs. Dave Glass.
Mr. and Mrs. Glen E. Short of 720 South Jackson, Belleville, Ill., on the birth of their first child, a daughter, Rita Ann, born at St. Elizabeth's hospital at 10:30 p.m., Monday, June 24. This is the first grandchild in either of the families. Mrs. Short and baby are getting along nicely.